This song article is lacking a proper background. You can help by adding one! The relevant section in the Song Article Guideline is a good starting point, and this blog post may also be helpful. We apologize for the inconvenience this may cause in the meantime.

Song pages lacking proper backgrounds are automatically sorted into this category.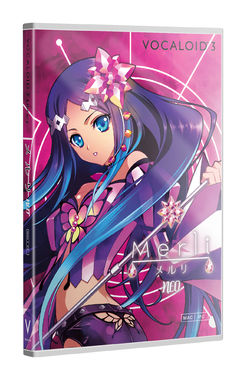 Song title
"ステイブルー"
English: Stay Blue
Uploaded August 11, 2014, with 160+ views
Singer(s)
Merli
Producer(s)
RobinLv5-san (music, lyrics)
Links
piapro Broadcast
Background
Edit
"Stay Blue" is an original song by RobinLv5-san featuring Merli.
Japanese (日本語歌詞)
Romaji (ローマ字)
青く光る海の中で ボクはいつかキミと出逢う
aoku hikaru umi no naka de boku wa itsuka kimi to deau
ただただまだ誰も知らずに
tadatada mada dare mo shira zu ni
ほらまた今朽ちてゆくだけ
hora mata ima kuchite yuku dake
でもねぇ見て怖くないから
demo nee mite kowaku nai kara
深くまで
fukaku made


遠いあの丘に登って 二人歌いながら踊る
toui ano oka ni nobotte futari utai nagara odoru
憧れなど泡と消えてく
akogare nado awa to kieteku
それでもまだ強く願えば
soredemo mada tsuyoku negaeba
叶うと今信じてるから
kanau to ima shinjiteru kara
叫んでも 呼びかけても
saken de mo yobikake te mo


届かない声はあの日なくしたまま
todoka nai koe wa ano hi nakushita mama
涙さえ青く深く また海に溶けて消える
namida sae aoku fukaku mata umi ni tokete kieru


深く暗い海の底で ボクはずっとひとりで待つ
fukaku kurai umi no soko de boku wa zutto hitori de matsu
尾ひれを今強く伸ばして
ohire o ima tsuyoku nobashi te
あの丘までもう少しかな
ano oka made mousukoshi ka na
ここからまだ抜け出せぬまま
koko kara mada nukedase nu mama


浮かんでもまた沈んでも
ukande mo mata shizunde mo
脚のないボクは陸には上がれない
ashi no nai boku wa riku ni wa agare nai
いつまでも
itsu made mo
待ち続けている 約束を信じて
machitsuzuke te iru yakusoku o shinji te


ただただまだ誰も知らずに
tadatada mada dare mo shirazu ni
身体はまた朽ちてゆくだけ
karada wa mata kuchi te yuku dake
でもほら見て怖くないから
demo hora mite kowaku nai kara
近くまで
chikaku made


頼りなくでも汚れなく
tayori naku demo yogore naku
揺れる白いドレス纏い
yureru shiroi doresu matoi
何度でもまた何度でも
nando demo mata nando demo
招く様にまだキミを探す様に
maneku you ni mada kimi o sagasu you ni


「見つけた…」
「mitsuke ta...」
External links
Edit
| | |
| --- | --- |
| | Lyrics |