Piano Solo Yasashiku Hikeru (ピアノソロ やさしくひける, ピアノソロ やさしく弾ける) is a series of VOCALOID song sheet music. It features popular music and a piano selection on how to gently play VOCALOID music. It comes complete with illustrations on how to play each song.
ピアノソロ やさしくひける ボーカロイド Selection for Piano
Edit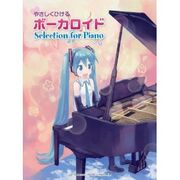 ピアノソロ やさしく弾ける ボーカロイド Selection for Piano 2
Edit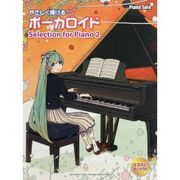 Selection for Piano Duo
Edit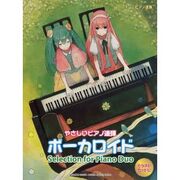 This particular book, unlike the others, was designed for two piano players. As with the other books, it is beginner friendly.
Piano Solo - best selection
Edit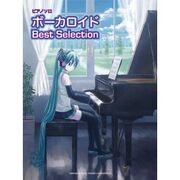 Piano accompaniment
Edit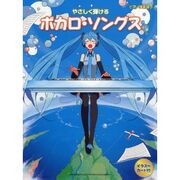 This particular book is dedicated to the piano as a accompaniment to other instruments.
Vocalo-Hits
Edit
This is dedicated to VOCALOID hit songs. This collection is meant as an introduction to VOCALOID songs and is arranged in piano solos.
Super Piano Hits
Edit
The following navigation template is currently being improved for the benefit of all visitors. Please bear with us while improvements are being made, and as soon as an editor is available to do so assume good faith until the edits are complete. We apologize for the inconvenience this may cause in the meantime.
Literature
Music material
Fandom material