Ad blocker interference detected!
Wikia is a free-to-use site that makes money from advertising. We have a modified experience for viewers using ad blockers

Wikia is not accessible if you've made further modifications. Remove the custom ad blocker rule(s) and the page will load as expected.
This song article is lacking a proper background. You can help by adding one! The relevant section in the Song Article Guideline is a good starting point, and this blog post may also be helpful. We apologize for the inconvenience this may cause in the meantime.

Song pages lacking proper backgrounds are automatically sorted into this category.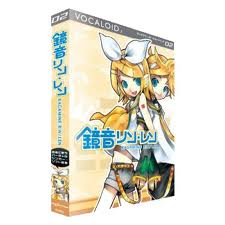 Song title
"告白"
Romaji: Kokuhaku
English: Confession
Uploaded May 29, 2014, with 100+ views
Singer(s)
Kagamine Rin
Producer(s)
Tiger Fox
Links
piapro Broadcast
Background
Edit
"
The despair that had gone was revived that day.
"
 

— Author's comment
"
Kokuhaku
" is an original Kagamine Rin song.
Japanese (日本語歌詞)
Romaji (ローマ字)
日々を重ねたいつかの
hibi o kasaneta itsuka no
決意、覚悟散りばめて
ketsui, kagugo chiribamete
諦められぬ傀儡は今も
akiramerarenu kugutsu wa ima mo
忘れた記憶で生き永らえる
wasureta kioku de ikinagaraeru


鼓動を止めたあの日の夜
kodō o tometa ano hi no yoru
雲で隠れた星の光と
kumo de kakureta hoshi no hikari to
後ろを振り返る間もなく
ushiro o furikaeru mamonaku
取り上げられた花束
toriagerareta hanabata


太陽は全てを包んで
taiyou wa subete o tsutsunde
くれると信じてたのに
kureru to shinjiteta no ni
あの日見たはずの夢の扉は
ano hi mita hazu no yume no tobira wa
いとも簡単に閉じてゆく
itomo kantan ni tojite yuku


微笑みかけた宵月
hohoemikaketa yoizuki
嘘と知らず近づいて
uso to shirazu chikazuite
諦めかけた明日は今も
akiramekaketa ashita wa ima mo
日陰でか細くその時を待つ
hikage de kabosoku sono toki o matsu


止む無く見初めた四分音符
yamunaku misometa shibuonpu
かかる音は寂しげなガラクタ
kakaru oto wa samishige na garakuta
遂にその時はやってきて
tsuini sono toki wa yatte kite
抉り潰れた残り香
eguritsubureta nokoriga


太陽に全てを望んだ
taiyou ni subete o nozonda
今も未来もただ深く
ima mo mirai mo tada fukaku
夢に見たはずの期待の扉
yume ni mita hazu no kitai no tobira
最初からない泡沫へ
saisho kara nai utagata e


愛を望み
ai o nozomi
こぼれる哀
koboreru ai


割れ落ちる唯一の情け
wareochiru yuiitsu no nasake
空は無情にも暗くて
sora wa mujou ni mo kurakute
何度見ても映らない鏡は
nando mite mo utsuranai kagami wa
自分すら見えずに捨てられた
jibun sura miezu ni suterareta
External links
Edit
| | |
| --- | --- |
| | Lyrics |