Ad blocker interference detected!
Wikia is a free-to-use site that makes money from advertising. We have a modified experience for viewers using ad blockers

Wikia is not accessible if you've made further modifications. Remove the custom ad blocker rule(s) and the page will load as expected.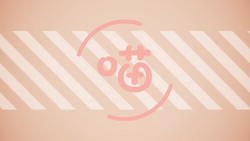 Song title
"喵"
Pinyin: Miāo
English: Meow
Uploaded August 25, 2015, with 21,000+ views
Singer(s)
Xin Hua
Producer(s)
Sr (compose, arrange)
L (lyrics)
Hua Er Bu Ku (tuning)
Wl (illustrator, video editor)
Links
bilibili Broadcast
Background
Edit
"Miāo" is an original song featuring Xin Hua. Zhanyin Lorra cameos in the PV as Xin Hua's cat.
The song is about everything Xin Hua does to take care of her cat and the cute quirks and joys of living with her.
Chinese (中文歌詞)
Pinyin (拼音)
每一天早晨睜開眼
Mei yitian zaochen zheng kai yan
來到你身邊
Lai dao ni shenbian
看著你熟睡的臉
Kanzhe ni shushui de lian
把早餐送到你的床前
Ba zaocan song dao ni de chuang qian


拉開了厚厚的窗簾
La kaile hou hou de chuanglian
陽光在手邊
Yangguang zai shoubian
你打了一個哈欠
Ni dale yige haqian
伸伸懶腰豎起了耳朵尖
Shen shenlanyao shu qile erduo jian


用玩具吸引你視線
Yong wanju xiyin ni shixian
看你轉圈圈
Kan ni zhuanquan quan
用相機拍下照片
Yong xiangji pai xia zhaopian
記錄你的每一個笑臉
Jilu ni de mei yige xiaolian


不小心踩到你腳尖
Bu xiaoxin cai dao ni jiaojian
你躲進房間
Ni duo jin fangjian
紅著眼向你道歉
Hong zhuoyan xiang ni daoqian
我這樣會不會被你討厭
Wo zheyang hui bu hui bei ni taoyan


看到你伸著懶腰
Kan dao ni shenzhe lan yao
想擁你入懷抱
Xiang yong ni ru huaibao
可是你只顧著
Keshi ni zhiguzhe
一個人打鬧
Yigeren da nao
摸著你背後的毛
Mozhe ni beihou de mao
感受你的心跳
Ganshou ni de xintiao
午餐的魚罐頭
Wucan de yu guantou
有沒有吃飽
You meiyou chi bao


你輕輕一聲喵叫
Ni qing qing yi sheng miao jiao
掙脫我的懷抱
Zhengtuo wo de huaibao
躲進了床底下
Duo jinle chuang dixia
有什麼煩惱?
You she me fannao?
又到了二十一號
You daole ershiyi hao
今天又要洗澡
Jintian you yao xizao
可你卻望風而逃
Ke ni que wangfeng'ertao


喵~
Miao ~


每天晚上上床之前
Meitian wanshang shangchuang zhiqian
要檢查一遍
Yao jiancha yibian
貓糧還新不新鮮
Mao liang hai xin bu xinxian
有沒有忘記換新床墊
You meiyou wangji huan xin chuang dian


拉上了厚厚的窗簾
La shangle hou hou de chuanglian
和你說再見
He ni shuo zaijian
你打了一個哈欠
Ni dale yige haqian
伸伸懶腰垂下了耳朵尖
Shen shenlanyao chuixiale erduo jian


你就在你的城堡
Ni jiu zai ni de chengbao
舔著手上的毛
Tian zhuoshou shang de mao
不管風雨飄搖
Buguan fengyupiaoyao
只在意美貌
Zhi zaiyi meimao
不管我怎麼嘮叨
Buguan wo zenme lao dao
怎麼軟磨硬泡
Zenme ruanmo ying pao
你還是會在沙發上刻浮雕
Ni haishi hui zai shafa shang ke fudiao


想和你白頭偕老
Xiang he ni baitouxielao
卻知道是徒勞
Que zhidao shi tulao
你從來也不會
Ni conglai ye bu hui
對著我撒嬌
Duizhe wo sajiao
不過這無關緊要
Buguo zhe wuguan jinyao
只要彼此依靠
Zhiyao bici yikao
永遠這樣就很好
Yongyuan zheyang jiu hen hao