Ad blocker interference detected!
Wikia is a free-to-use site that makes money from advertising. We have a modified experience for viewers using ad blockers

Wikia is not accessible if you've made further modifications. Remove the custom ad blocker rule(s) and the page will load as expected.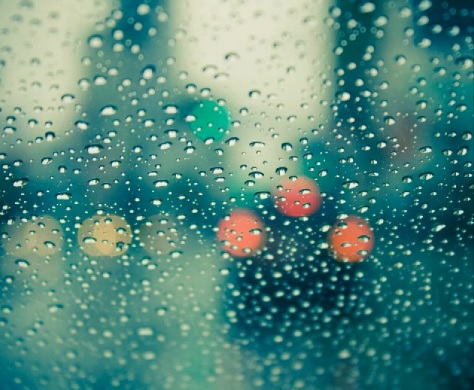 Song title
"回忆里"
Traditional Chinese: 回憶裡
Pinyin: Huíyì Lǐ
English: In the Memories
Uploaded June 22, 2015, with 140,000+ views
Singer(s)
Luo Tianyi
Producer(s)
Qincai Zhurou Da Huntun (music)
Xiaohai (lyrics)
Links
bilibili Broadcast
Background
Edit
This song is an original Chinese VOCALOID song featuring Luo Tianyi. It is the producer's first VOCALOID work. It tells about how a girl wants to live in the memories to be with her lover again because she has lost her lover, however, at the end she decides that she should forget about her lover.
This song has exceeded 100,000 views.
Chinese (中文歌词)
Pinyin (拼音)
在失眠的夜里
zai shimian de yeli
无法停止哭泣
wufa tingzhi kuqi
泪水模糊了你留在我心里的痕迹
leishui mohule ni liu zai wo xinli de henji
闪烁着的手机
shanshuozhe de shouji
留着你的记忆
liuzhe ni de jiyi
我想应该决心把你忘记
wo xiang yinggai juexin ba ni wangji


窗外的雨声淅淅沥沥
chuangwai de yu sheng xixi lili
洗刷着这夏季
xishuazhe zhe xiaji
没有我的你也许一点都不在意
meiyou wo de ni yexu yidian dou bu zaiyi
呐 因为你的存在
na yinwei ni de cunzai
我已开始不顾惜自己
wo yi kaishi bu guxi ziji
因为有你
yinwei you ni
所有一切变得不值一提
suoyou yiqie bian de bu zhi yi ti
可是我却始终不能够适应
keshi wo que shizhong bu nenggou shiying


好想重新和你一起
hao xiang chongxin he ni yiqi
牵着手躺在草地上面
qian zhuoshou tang zai caodi shangmian
看着流星
kanzhe liuxing
对着天空诉说这心意
duizhe tiankong sushuo zhe xinyi
不敢睁开眼睛
bu gan zheng kai yanjing
希望能活在回忆里
xiwang neng huo zai huiyi li
因为已失去你
yin wei yi shiqu ni


在失眠的夜里
zai shimian de yeli
无法停止哭泣
wufa tingzhi kuqi
泪水模糊了你留在我心里的痕迹
leishui mohule ni liu zai wo xinli de henji
闪烁着的手机
shanshuozhe de shouji
留着你的记忆
liuzhe ni de jiyi
我想应该决心把你忘记
wo xiang yinggai juexin ba ni wangji


窗外的雨声淅淅沥沥
chuangwai de yu sheng xixi lili
洗刷着这夏季
xishuazhe zhe xiaji
没有我的你也许一点都不在意
meiyou wo de ni yexu yidian dou bu zaiyi
呐 因为你的存在
na yinwei ni de cunzai
我已开始不顾惜自己
wo yi kaishi bu guxi ziji
因为有你
yinwei you ni
所有一切变得不值一提
suoyou yiqie bian de bu zhi yi ti
可是我却始终不能够适应
keshi wo que shizhong bu nenggou shiying


好想重新和你一起
hao xiang chongxin he ni yiqi
牵着手躺在草地上面
qian zhuoshou tang zai caodi shangmian
看着流星
kanzhe liuxing
对着天空诉说这心意
duizhe tiankong sushuo zhe xinyi
不敢睁开眼睛
bu gan zheng kai yanjing
希望能活在回忆里
xiwang neng huo zai huiyi li
因为已失去你
yin wei yi shiqu ni


想重新和你一起
xiang chongxin he ni yiqi
牵着手躺在草地上面
qian zhuoshou tang zai caodi shangmian
看着流星
kanzhe liuxing
对着天空诉说这心意
duizhe tiankong sushuo zhe xinyi
不敢睁开眼睛
bu gan zheng kai yanjing
希望能活在回忆里
xiwang neng huo zai huiyi li
因为已失去你
yin wei yi shiqu ni


在失眠的夜里
zai shimian de yeli
无法停止哭泣
wufa tingzhi kuqi
泪水模糊了你留在我心里的痕迹
leishui mohule ni liu zai wo xinli de henji
闪烁着的手机
shanshuozhe de shouji
留着你的记忆
liuzhe ni de jiyi
我想应该决心把你忘记
wo xiang yinggai juexin ba ni wangji