Ad blocker interference detected!
Wikia is a free-to-use site that makes money from advertising. We have a modified experience for viewers using ad blockers

Wikia is not accessible if you've made further modifications. Remove the custom ad blocker rule(s) and the page will load as expected.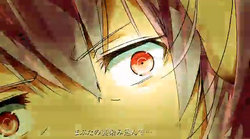 Song title
"狂躁ヒュプノシス"
Romaji: Kyousou Hyupunoshisu
English: Roaring Hypnosis
Uploaded August 12, 2011, with 25,000 (Luka ver) 69,000 (GUMI ver) views
Singer(s)
Megurine Luka (original version)
GUMI (GUMI V3 cover)
Producer(s)
Rerulili (lyrics, music), Kagome-P (mastering), Poma (illustration), tlo_ (video)Rerulili (lyrics, music)
Kagome-P (mastering)
Poma (illustration)
Beni (illustration)
tlo_ (video)
Links
Niconico Broadcast
Background
Edit
"
Here is the horrible online world.
"
 

— Author's comment
This song was originally sung by Luka. Internet Co. provided Rerulili with GUMI V3 and the GUMI cover version was uploaded a month later than Luka version.
Succeeding versions
Edit
GUMI V3 Version

| | |
| --- | --- |
| Featuring | GUMI |
| Author(s) | Rerulili (lyrics, music), Kagome-P (mastering), Poma (illustration), tlo_ (video) |
| Category | VOCALOID cover |
Japanese (日本語歌詞)
Romaji (ローマ字)
ぐるぐる回る 深く落ちる情報の海
guru guru mawaru fukaku ochiru jouhou no umi
吐き出す言葉 死んだ魚のように流れる
hakidasu kotoba shinda sakana no you ni nagareru
飛び交う罵声 批判 妬み 岸壁を壊す
tobikau basei hihan netami ganpeki o kowasu
誰かの言葉 刃物のように心臓をえぐる
dareka no kotoba hamono no you ni shinzou o eguru


煩悩の渦の中に吸い込まれていく
bonnou no uzu no naka ni suikomarete iku


部屋の隅で偉い人が 小さな種を撒く
heya no sumi de erai hito ga chiisana tane o maku
誰かがそれを 面白がり油をかける
darekaga sore o omoshiro gari abura o kakeru
火種は 瞬く間に燃えて辺りを焼き尽くし
hidane wa matataku mani moete atari o yaki tsukushi
群衆は皆 狂ったように祭りを起こす
gunshuu wa mina kurutta you ni matsuri o okosu


目に焼きつくような 光る画面が
me ni yaki tsuku youna hikaru gamen ga
アブナイ電波を放つ
abunai denpa o hanatsu


逃げられない 狂躁(きょうそう)ヒュプノシス
nigerare nai kyousou hyupunoshisu
何が正しいのかなんて そんなのどうでもいいよ
nani ga tadashii no ka nante sonna no dou demo ii yo
戻れない 絢乱(けんらん) テレキネシス
modorenai kenran terekineshisu
まぶたの裏染み込んで・・・
mabuta no ura shimikonde


ソースのないスレた噂 人が群がる
soosu no nai sureta uwasa hito ga muragaru
小さな文字でわざとらしく 陰口を叩く
chiisana moji de wazato rashiku kageguchi o tataku
何も知らない無垢な少女の弱みにつけ込む
nani mo shiranai mukuna shoujo no yowami ni tsukekomu
頭の悪い自作自演 とっくにばれてる
atama no warui jisaku jien tokkuni bareteru


目に焼きつけられた 強い光が
me ni yakitsuke rareta tsuyoi hikari ga
イケナイ電波を放つ
ikenai denpa o hanatsu


逃げられない 狂躁(きょうそう)ヒュプノシス
nigerare nai kyousou hyupunoshisu
誰が嫌いかなんて そんなの興味がないよ
dare ga kirai ka nante sonna no dou kyoumi ga nai yo
戻れない 絢乱(けんらん)テレキネシス
modorenai kenran terekineshisu
まぶたの裏染み込んで 夜も眠れない
mabuta no ura shimikonde yoru mo nemurenai


目に焼きつくような 光る画面が
me ni yaki tsuku youna hikaru gamen ga
アブナイ電波を放つ
abunai denpa o hanatsu


逃げられない 狂躁(きょうそう)ヒュプノシス
nige rarenai kyousou hyupunosis
何が正しいのかなんて そんなのどうでもいいよ
nani ga tadashii no ka nante sonna no dou demo ii yo
戻れない 絢乱 テレキネシス
modorenai kenran terekineshisu
まぶたの裏染み込んで 脳みそを犯す
mabuta no ura shimikonde noumiso o okasu


逃げられない 狂躁(きょうそう)ヒュプノシス
nigerare nai kyousou hyupunoshisu
何が正しいのかなんて そんなのどうでもいいよ
nani ga tadashii no ka nante sonna no dou demo ii yo
戻れない 絢乱 テレキネシス
modorenai kenran terekineshisu
まぶたの裏染み込んで 今日も眠れない
mabuta no ura shimikonde kyou mo nemurenai
External links
Edit
| | |
| --- | --- |
| | Articles |