Ad blocker interference detected!
Wikia is a free-to-use site that makes money from advertising. We have a modified experience for viewers using ad blockers

Wikia is not accessible if you've made further modifications. Remove the custom ad blocker rule(s) and the page will load as expected.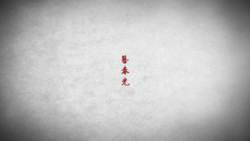 Song title
"簪春光"
Pinyin: Zān Chūnguāng
English: Hairpin of Spring
Uploaded August 10, 2015, with 111,000+ views
Singer(s)
YANHE
Producer(s)
Zou Yin (composer)
Gai Gai Nyan~ (arrange)
Mo Ke MK (lyrics)
Cotta (illustrator)
Uya (video editor)
Links
YouTube Broadcast (reprint)
bilibili Broadcast

Background
Edit
"Zān Chūnguāng is an original YANHE song and was featured in the album, The Stage 1. It was uploaded to promote the Vsinger song contest held in late 2015.
The song is about the singer relaxing and having fun during spring. At the end of the song, she meets and falls in love with someone.
This song has exceeded 100,000 views on bilibili.
Chinese (中文歌词)
Pinyin (拼音)
水微澜 漾起春色一潭 风暖
Shui wei lan yang qi chunse yi tan feng nuan
柳扶岸 游人意欣然
Liu fu an you renyi xinran
暗香染 牵来双蝶翩翩 似幻
An xiang ran qian lai shuang die pianpian shi huan
杏花雨 落画入青峦
Xing hua yu luohua ru qing luan


光阴淙淙时 听得佳句言
Guangyin cong cong shi ting de jia ju yan
书声未绝 声声念得流年
Shu sheng wei jue sheng sheng nian de liunian
清茶品清弦 偷得半清闲
Qingcha pin qingxian tou de ban qing xian
临水照颜 可开得十里明妍
Lin shui zhao yan ke kai de shili ming yan


黑白瓦 环佩叮当成响 一帘
Heibai wa huan pei dingdang xiang yi lian
雾散烟 雨飘石桥前
Wu san yanyu piao shi qiao qian
绕桥北 笛声飞花曳曳 一段
Rao qiao bei di sheng feihua ye ye yiduan
回眸却 那厢莲步缓
Huimou que na xiang lian bu huan


光阴淙淙时 听得佳句言
Guangyin cong cong shi ting de jia ju yan
书声未绝 声声念得流年
Shu sheng wei jue sheng sheng nian de liunian
清茶品清弦 偷得半清闲
Qingcha pin qingxian tou de ban qing xian
临水照颜 可开得十里明妍
Lin shui zhao yan ke kai de shili ming yan


世事浮沉间 宁静岁月远
Shishi fuchen jian ningjing suiyue yuan
似是故人 相逢笑而不言
Si shi guren xiangfeng xiao er bu yan
春光数寸簪 寄与双飞蝶
Chunguang shu cun zan jiyu shuangfei die
情意此间 恰是江南好时节
Qingyi cijian qia shi jiangnan hao shijie