Ad blocker interference detected!
Wikia is a free-to-use site that makes money from advertising. We have a modified experience for viewers using ad blockers

Wikia is not accessible if you've made further modifications. Remove the custom ad blocker rule(s) and the page will load as expected.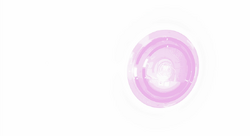 Song title
"蛍光灯"
Romaji: Keikotou
English: Fluorescent Lamp
Uploaded April 24, 2014, with 3,000+ views
Singer(s)
Tone Rion
Producer(s)
Okkusu (music, composition)
Jippu (composition, lyrics)
Links
Niconico Broadcast • YouTube Broadcast (reprint)

Background
Edit
Keikoutou is Okkusu's 16th work and 9th original song using Tone Rion. The song has a simple acoustic melody.
Japanese (日本語歌詞)
Romaji (ローマ字)
午前4時 50分前
gozen yo-ji go-juu pun mae
四角い部屋
shikakui heya
たった一人ポツンと他人の目を気にして生きてる
tatta hitori potsun to tanin no me o kinishite ikiteru


音が鳴る 40℃前
otoi ga naru yon-juu do mae
寒い部屋
samui heya
カップ麺のフタをはがしてニヤっと笑ってみる
kappu no men no futa o hagashite niyatto waratte miru


夜を逆行する
yoru o gyakkou suru


このまま 電気つけてりゃ
kono mama denki tsukete rya
このまま 照らされてりゃ
kono mama terasharete rya
このまま 夜が明けなきゃ
kono mama yo ga akena kya
このまま このまま ああ
kono mama kono mama aa


目が醒める 2,3分前
megasameru ni, san pun mae
浅い夢
asai yume
どっちが夢でどっちが現実か分からずに生きてみる
docchi ga yume de docchi ga genjitsu ka wakarazu ni ikite miru
音が鳴る103°前
oto ga naru hyaku-san-do mae
気味悪い夢
kimiwarui yume
誰かに追われてる 右手をギュッと握ってみる
dareka ni owareteru migite o gyutto


夜を壊してみる
yoru o kowashite miru


このまま 眠っていりゃ
kono mama nemutte irya
このまま ゆられていりゃ
kono mama yurarete irya
このまま 目を開けなきゃ
kono mama me o akena kya
このまま このまま ああ
kono mama kono mama aa
このまま 寂しくてさ
kono mama sabishikute sa
このまま 苦しくてさ
kono mama kurushikute sa
このまま 愉しくてさ
kono mama tanoshite sa
このまま ああ
kono mama aa


白い陽が灯ってる
shiroi hi ga tomotteru
赤い火は点いてる
akai hi wa tsuiteru
灰の影睨みつけ
hai no kake nirami tsuke
黒い部屋探してる
kuroi heya sagashiteru


白い陽が灯ってる
shiroi hi ga tomotteru
赤い火は点いてる
akai hi wa tsuiteru
灰の影睨みつけ
hai no kake nirami tsuke
黒い部屋探してる
kuroi heya sagashiteru


午前5時 90分前
gozen go-ji kyuu-juu pun mae
何もない部屋
nani mo nai heya
たった一人ポツンと自分の目を気にして生きてる
tatta hitori potsun to jibun no me o kinishite ikiteru
External links
Edit
| | |
| --- | --- |
| | Articles |
| | |
| --- | --- |
| | Lyrics |
| | |
| --- | --- |
| | Downloads |