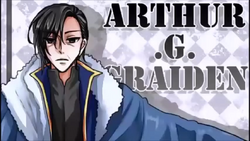 Song title
"검의 눈물"
Romaja: Geomui Nunmul
English: Tears of Sword
Uploaded September 1, 2013, with 127,000+ views
Singer(s)
SeeU
Producer(s)
Team Eternal Harmony:
Bejjang (music)
Plot (lyrics)
Kkomcce (movie)
Links
YouTube Broadcast
Background
Edit
This song is the third part of "Constellation Gemini Project" (쌍둥이 성좌 프로젝트) by Team Eternal Harmony.
Korean (한국어 가사)
Romaja (로마자)
차가운 얼음의 마음이라면
chagaun eoreum-ui ma-eumiramyeon
더 이상 울지는 않을 거라고
deo isang uljineun anheul georago
순백의 칼날 위에 맹세하며
sunbaegui kalnal wie maengsehamyeo
아프지 않다 생각했죠
apeuji anta saenggakhaetjyo


차디찬 얼음의 심장이라면
chadichan eoreum-ui simjangiramyeon
더 이상 괴롭지 않을 거라고
deo isang goeropji anheul georago
은색의 칼집 속에 숨겨두면
eunsaegui kaljip soge sumgyeodumyeon
괜찮을 거라 생각했죠
gwaenchanheul geora saenggakhaetjyo


하지만 흘러내리는 눈물이
hajiman heulleonaerineun nunmuri
나의 마음을 녹이고
naui ma-eumeul nogigo
숨겨왔던 그대를 그려온 사랑을 꺼내네요
sumgyeowatdeon geudaereul geuryeoon sarangeul kkeonaeneyo


오늘도 떠나간 그대의 꿈을 꿔요
oneuldo tteonagan geudaeui kkumeul kkwoyo
이? 나의 곁에 없어도 사랑해요
ijen naui gyeote eopseodo saranghaeyo


괴로운 마음을 얼려버리면
goeroun ma-eumeul eollyeobeorimyeon
이렇게 아프진 않을 거라고
ireoke apeujin anheul georago
달빛의 하늘 아래 숨죽이며
dalbichui haneul arae sumjugimyeo
그댈 지우자 다짐했죠
geudael jiuja dajimhaetjyo


하지만 넘쳐흐르는 눈물에
hajiman neomchyeoheureuneun nunmure
베인 슬픔이 흩날려
bein seulpeumi heunnallyeo
가슴 깊이 새겨진 그대의 이름을 적시네요
gaseum gipi saegyeojin geudae-ui ireumeul jeoksineyo


떠나간 이름을 그리며 노래해요
tteonagan ireumeul geurimyeo noraehaeyo
그대 내 곁에 없다 해도 사랑해요
geudae nae gyeote eoptda haedo saranghaeyo
External links
Edit
| | |
| --- | --- |
| | Lyrics |
Ad blocker interference detected!
Wikia is a free-to-use site that makes money from advertising. We have a modified experience for viewers using ad blockers

Wikia is not accessible if you've made further modifications. Remove the custom ad blocker rule(s) and the page will load as expected.