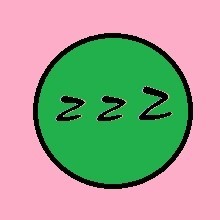 Song title
"게슈탈트 베개현상"
Romaja: Gesyutalteu Begaehyeonsang
English: Gestalt Pillow Phenomenon
Uploaded March 13, 2014, with 400+ views
Singer(s)
SeeU
Producer(s)
zzZ (music, lyrics)
Links
YouTube Broadcast
Background
Edit
A songs involving the Gestaltzerfall phenomenon, where something seems to lose its meaning after one is exposed to it for a long time. In this song, "베개" (Begae) is repeated.
| Korean (한국어 가사) | Romaja (로마자) |
| --- | --- |
| 베개 베개 베개 베개 베개 | begae begae begae begae begae |
External links
Edit
| | |
| --- | --- |
| | Lyrics |
Ad blocker interference detected!
Wikia is a free-to-use site that makes money from advertising. We have a modified experience for viewers using ad blockers

Wikia is not accessible if you've made further modifications. Remove the custom ad blocker rule(s) and the page will load as expected.