Ad blocker interference detected!
Wikia is a free-to-use site that makes money from advertising. We have a modified experience for viewers using ad blockers

Wikia is not accessible if you've made further modifications. Remove the custom ad blocker rule(s) and the page will load as expected.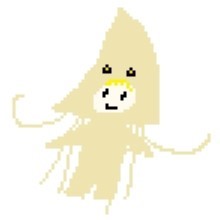 Song title
"Ojing Ojing Ojingjing"
Romaja: Ojing
Uploaded April 10, 2016, with 100+ views
Singer(s)
SeeU
Producer(s)
KoERA K.
Links
YouTube Broadcast
Background
Edit
"Ojing Ojing Ojingjing" is an original Korean song featuring SeeU. It is a meaningless song about a squid, with the word "ojing" being repeated over and over throughout.
Korean (한국어 가사)
Romaja (로마자)
오징 오징오징 오징징 오징오징
ojing ojing ojing ojingjing ojing ojing
오징 오징오징 오징오징 오징오징
ojing ojing ojing ojing ojing ojing ojing
오징 오징오징 오징징 오징오징
ojing ojing ojing ojingjing ojing ojing
오징 오징오징 오징오징 오징오징
ojing ojing ojing ojing ojing ojing ojing


오징 오징오징 오징징 오징오징
ojing ojing ojing ojing ojing ojing ojing
오징 오징오징 오징오징 오징오징
ojing ojing ojing ojing ojing ojing ojing
오징 오징오징 오징징 오징오징
ojing ojing ojing ojingjing ojing ojing
오징 오징오징 오징오징 오징오징
ojing ojing ojing ojing ojing ojing


오징 오징오징 오징징 오징오징
ojing ojing ojing ojingjing ojing ojing
오징 오징오징 오징오징 오징오징
ojing ojing ojing ojing ojing ojing ojing
오징 오징오징 오징징 오징오징
ojing ojing ojing ojingjing ojing ojing
오징 오징오징 오징오징 오징오징
ojing ojing ojing ojing ojing ojing ojing


오징징 오징오징 오징오징 오징징
ojingjing ojing ojing ojing ojing ojingjing
오징오징 오징오징 오징오징 오징징
ojing ojing ojing ojing ojing ojing ojingjing
오징징 오징오징 오징오징 오징징
ojingjing ojing ojing ojing ojing ojingjing
오징오징 오징오징 오징오징 오징징
ojing ojing ojing ojing ojing ojing ojingjing


오징 오징오징 오징징 오징오징
ojing ojing ojing ojingjing ojing ojing
오징 오징오징 오징오징 오징오징
ojing ojing ojing ojing ojing ojing ojing
오징 오징오징 오징징 오징오징
ojing ojing ojing ojingjing ojing ojing
오징 오징오징 오징오징 오징오징
ojing ojing ojing ojing ojing ojing ojing


오징징 오징오징 오징오징 오징징
ojingjing ojing ojing ojing ojing ojingjing
오징오징 오징오징 오징오징 오징징
ojing ojing ojing ojing ojing ojing ojingjing
오징징 오징오징 오징오징 오징징
ojingjing ojing ojing ojing ojing ojingjing
오징오징 오징오징 오징오징 오징징
ojing ojing ojing ojing ojing ojing ojingjing


오징 오징오징 오징징 오징오징
ojing ojing ojing ojing ojing ojing
오징 오징오징 오징오징 오징오징
ojing ojing ojing ojing ojing ojing ojing
오징 오징오징 오징징 오징오징
ojing ojing ojing ojingjing ojing ojing
오징 오징오징 오징오징 오징오징
ojing ojing ojing ojing ojing ojing ojing


오징징 오징오징 오징오징 오징징
ojingjing ojing ojing ojing ojing ojingjing
오징오징 오징오징 오징오징 오징징
ojing ojing ojing ojing ojing ojing ojingjing
오징징 오징오징 오징오징 오징징
ojingjing ojing ojing ojing ojing ojingjing
오징오징 오징오징 오징오징 오징징
ojing ojing ojing ojing ojing ojing ojingjing


오징 오징오징 오징징 오징오징
ojing ojing ojing ojingjing ojing ojing
오징 오징오징 오징오징 오징오징
ojing ojing ojing ojing ojing ojing ojing
오징 오징오징 오징징 오징오징
ojing ojing ojing ojing ojingjing ojing ojing
오징 오징오징 오징오징 오징오징
ojing ojing ojing ojing ojing ojing ojing


오징징 오징오징 오징오징 오징징
ojingjing ojing ojing ojing ojing ojingjing
오징오징 오징오징 오징오징 오징징
ojing ojing ojing ojing ojing ojing ojingjing
오징징 오징오징 오징오징 오징징
ojingjing ojing ojing ojing ojing ojingjing
오징오징 오징오징 오징오징 오징징
ojing ojing ojing ojing ojing ojing ojingjing


오징 오징오징 오징징 오징오징
ojing ojing ojing ojingjing ojing ojing
오징 오징오징 오징오징 오징오징
ojing ojing ojing ojing ojing ojing ojing
오징 오징오징 오징징 오징오징
ojing ojing ojing ojingjing ojing ojing
오징 오징오징 오징오징 오징오징
ojing ojing ojing ojing ojing ojing ojing


오징오징
ojing ojing
오징오징
ojing ojing
오징오징
ojing ojing
오징오징
ojing ojing
오징오징
ojing ojing
오징오징
ojing ojing
오징오징
ojing ojing
오징오징
ojing ojing
External links
Edit
| | |
| --- | --- |
| | Articles |