Ad blocker interference detected!
Wikia is a free-to-use site that makes money from advertising. We have a modified experience for viewers using ad blockers

Wikia is not accessible if you've made further modifications. Remove the custom ad blocker rule(s) and the page will load as expected.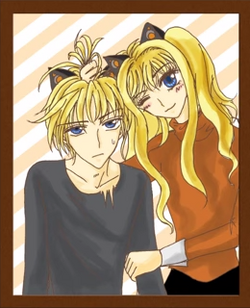 Song title
"이 남매가 사는 법"
Romaji: I Nammaega Saneun Beop
English: This Brother and Sister's How to Live
Uploaded January 26, 2014, with 633,000+ views
Singer(s)
SeeU and SeeWoo
Producer(s)
Neptury
Links
YouTube Broadcast
Background
Edit
"이 남매가 사는 법" is an original Korean song by Neptury featuring SeeU and fanmade VOCALOID SeeWoo. It is Neptury's most popular work, about the daily lives of a brother and sister.
Korean (한국어 가사)
Romaja (로마자)
솔직히 털어놓는
soljikhi teoreonohneun
그 녀석의 이야기
geu nyeoseogui iyagi
왜 그렇게 밉쌀스러운지
wae geureoke mipssalseureounji
도와달라해도 말안듣고
dowadallahaedo marandeutgo
부르면 대답없어
bureumyeon daedapeopseo
말없이 내 물건에 손대지
mareopsi nae mulgeone sondaeji
내가 절 어떻게 키웠나
naega jeol eotteoke kiweonna
못난 짓도 용서하고
monnan jitdo yongseohago
더없는 자비로 대했는데
deo-eomnneun jabiro daehaenneunde
누나를 무시하는 건
nunareul musihaneun geon
예의를 내다버린 것
ye-uireul naedabeorin geot


더이상 같이는 사는 게
deoisang gatineun saneun ge
너무 싫어졌어요
neomu silheojyeosseoyo


내 이야기 들어볼래
nae iyagi deureobollae
누나가 하나 있어
nunaga hana isseo
성격이 정말 이상한 누나
seonggyeogi jeongmal isanghan nuna
심심하면 놀리기나 하고
simsimhamyeon nolligina hago
날 자꾸 부려먹어
nal jakku buryeomeogeo
부탁을 가장하는 반 협박
butageul gajanghaneun ban hyeopbak
별거 없는 몸매 자랑해고
byeolgeo eomnneun mommae jaranghaego
비위도 맞춰줬지
biwido majchweojwitji
나 같은 동생이 어디 있어
na gateun dongsaengi eodi isseo
동생을 못 괴롭혀서
dongsaengeul mot goerophyeoseo
안달난 한 마리 애수
andalnan han mari aesu


정말로 신이여
jeongmallo siniyeo
누나 좀 동생 좀
nuna jom dongsaeng jom


제발 바꿔주세요
jebal bakkwojuseyo
너와 나는 남매
neowa naneun nammae
태어나기 전에
taeeonagi jeone
신이 정해주신
sini jeonghaejusin
바꿀 수 없는 인연
bakkul su eomnneun inyeon
그 분이 하는 일
geu buni haneun il
실수는 없겠지
silsuneun eoptgetji
그것은 확실해
geugeoteun hwaksilhae
그렇게 믿을래
geureoke mideullae


그럼 한 번 믿어봐 (뭐를?)
geureom han beon mideobwa (mworeul?)
혈연으로 연결된 인연을(미췄어?)
hyeoryeoneuro yeongyeoldoen inyeoneul (michweosseo?)
그 어떤 것보다 질기고 강한 얭증의 정을 (그녀 '증' 이지 'ㅡ')
geu eotteon geotboda jilgigo ganghan yaengjeungui jeongeul (geunyeo 'jeung' iji '-')
그래 내 동생이니까 (그래 내 누나시니까)
geurae nae dongsaenginikka (geurae nae nunasinikka)


아무렇게나 내 방에 들어와선
amureokena nae bange deureo-aseon
내 물건을 함부로 만지고 가져가고
nae mulgeoneul hamburo manjigo gajyeogago
내가 겨우 찾으면 '거봐 있잖아' 하며
naega gyeou chajeumyeon 'geobwa itjanha' hamyeo
시치미 떼는 용기 충만한 녀석
sichimi tteneun yonggi chungmanhan nyeoseok
'너 자신을 알라' 고 누가 그랬지
'neo jasineul alla' go nuna geuraetji
내가 숨긴 일기장 다 찾아내서
naega sumgin ilgijang da chajanaeseo
읽고 놀리고 웃었던 건 바로 누구?
ilkgo nolligo useotdeon geon baro nugu?
치사한 우리 누나 누가 어서 데려가줘
chisahan uri nuna nuga eoseo deryeogajweo


누나가 잘 돌봐줘서 (동생의 배려덕분에)
nunaga jal dolbwajweoseo (dongsaengui baeryeodeokbune)
지금의 네가 있는 것 (편하게 지내는 거야)
jigeum-ui nega inneun geot (pyeonhage jinaeneun geoya)
착하게 살테니 (동생좀 제발)
chakhage salteni (dongsaengjom jebal)
누나좀 제발 바꿔주세요 (바꿔주세요)
nunajom jebal bakkwojuseyo (bakkwojuseyo)
싸우지좀 마라 이것들아 (자막만들기 힘들다;;;)
ssaujijom mara igeotdeura (jamakmandeulgi himdeulda;;;)


때로는 듬직했었던 것 같아
ttaeroneun geumjikhaesseotdeon geot gata
그래도 손은 참 따뜻했어
geuraedo soneun cham ttatteuthaesseo
옶는 것 보다는
eomnneun geot bodaneun
있는 게 더 나은
inneun ge de na-eun


우리들은 남매
urideureun nammae
태어나기 전에
taeeonagi jeone
신이 정해주신
sini jeonghaejusin
바꿀 수 없는 인연
bakkul su eomnneun inyeon
그 분이 하는 일
geu buni haneun il
실수는 없겠지
silsuneun eoptgetji
그것은 확실해
geugeoteun hwaksilhae
그렇게 믿을래
geureohge mideullae


그럼 힌 번 믿어봐 (흐~응?)
geureom hin beon mideobwa (heu~eung?)
혈연으로 연결된 인연을 (악연?)
hyeoryeoneuro yeongyeoldoen inyeoneul (agyeon?)
그 어떤 것보다 질기고 강한 애증의 정을 (미워 족젰어 정말~!)
geu oetteon geotboda jilgigo ganghan aejeung-ui jeongeul (miwo jokjesseo jeongmal~!)
그래 내 누나시니까 (그래 내 동생이니까)
geurae nae nunasinikka (geurae nae dongsaenginikka)
참자! (참자!)
chamja! (chamja!)
External links
Edit
| | |
| --- | --- |
| | Lyrics |