Ad blocker interference detected!
Wikia is a free-to-use site that makes money from advertising. We have a modified experience for viewers using ad blockers

Wikia is not accessible if you've made further modifications. Remove the custom ad blocker rule(s) and the page will load as expected.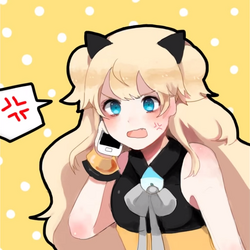 Song title
"전화받아"
Romaja: Jeonhwabat-a
English: Pick Up The Phone
Uploaded August 16, 2013, with 12,000+ views
Singer(s)
SeeU
Producer(s)
Dr. Yun
Links
YouTube Broadcast
Background
Edit
A short Talkloid about brother and sister.
| Korean (한국어 가사) | Romaja (로마자) |
| --- | --- |
| 오빠, 전화받아. | oppa, jeonhwabada. |
| 오빠, 전화받아. | oppa, jeonhwabada. |
| 오빠, 지금 뭐 해? | oppa, jigeum mwo hae? |
| 아! 전화받으라고! | a! jeonhwabadeurago! |
| 야! 전화 안 받을래? | ya! jeonhwa an badeullae? |
| 너 죽었어! 딱 기다려! | neo jugeosseo! ttak gidaryeo! |
External links
Edit
| | |
| --- | --- |
| | Lyrics |