This song article is lacking a proper background. You can help by adding one! The relevant section in the Song Article Guideline is a good starting point, and this blog post may also be helpful. We apologize for the inconvenience this may cause in the meantime.

Song pages lacking proper backgrounds are automatically sorted into this category.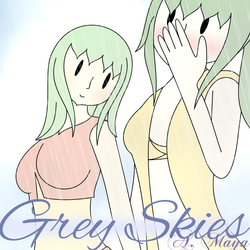 Song title
"Blood and Wine"
Uploaded May 18, 2015
Singer(s)
SONiKA and GUMI
Producer(s)
A Maya
Links
Background
Edit
"Blood and Wine" is an original song by A Maya featuring SONiKA and GUMI. This song is featured in A Maya's album, Grey Skies.
I want to hear you say that you love me, oh - 
The only thing that I long for. 
Ah, words that taste of blood - 
Words that taste of wine. 

How can I love you 
But hate you 
All the same? 
If the knife falls 
On you, 
Let it fall on me. 

Cut me open and tell me you 
Hate me. 
All this pain reminds me that I'm alive 
And that I still love you. 

It feels so good - 

The way you 
Take my soul, 
Drinking from my life 
'Til I die 
In your place. 

One day, I'll wake up 
But for now, 
I will sleep. 
So take my life, 
Take my pain - 
Free me from your name. 

Words that taste of blood - 
Words that taste of wine.
External links
Edit
| | |
| --- | --- |
| | Articles |
| | |
| --- | --- |
| | Downloads |
Ad blocker interference detected!
Wikia is a free-to-use site that makes money from advertising. We have a modified experience for viewers using ad blockers

Wikia is not accessible if you've made further modifications. Remove the custom ad blocker rule(s) and the page will load as expected.