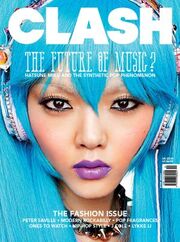 Cosplay
(コスプレ kosupure?), short for "costume play", is a type of performance art in which participants don costumes and accessories to represent a specific character or idea. Characters are often drawn from popular fiction in Japan, but recent trends have included American cartoons and Sci-Fi.
This page lists websites containing cosplay items and has been set up to help answer one of the most common questions seen within the fandom "where to buy Vocaloid related cosplay costumes?". Please be aware that we do not link to e-bay nor websites who are simply to do e-bay search engines. The wikia cannot be held responsible for the legal liablity of each website. All products are subject to their own creators terms and conditions, please note the majority of cosplays are produced by amateur tailors. You may add your own website, but please beaware this is not intended to act as an advertising space.
Also note, some websites may contain the same items found on other sites, this is because the producers of those items often sell via more then one out let.
For information on choosing a costume read this "How to choose your cosplay costume" guide.
Also note it is advisable to make sure you know what the costume is based from before you buy it. E.g. is it from a PV, offical Vocaloid, fanmade Vocaloid, UTAU, Black Rock Shooter, etc. The reason being is that there have been reports of confusion on the origins of a costumes, particularly if its from a PV or fan made. It also can potentially embarrass you when you are talking about your costume with others and barely know WHAT it's a costume of.
It is also advisable you join a cosplaying community to learn more about cosplaying if you plan to take cosplaying serious.