The following song article is still a work in progress. For information on how to help, see the song article guideline. We apologize for the inconvenience this may cause in the meantime.

Work-in-progress song pages are automatically sorted into this category.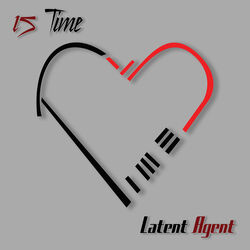 Song title
"Fighting"
Uploaded January 15, 2015
Singer(s)
YOHIOloid
Michael Nguyen, Francis Nguyen (chorus)
Producer(s)
15 Time
Michael Nguyen (music, lyrics programming, mixing, mastering)
Francis Nguyen (music, programming, mixing mastering)
Links
Background
Edit
"Fighting" is an original song by the VOCALOID duo, 15 Time, featuring YOHIOloid. This song is featured in the album, Latent Agent.
All signals firing
But with noone driving
On autopilot with no just cause

While under pressure
Needing a refresher
Seeking shelter because of what happened, this won't end well

Slipping away
More every day
Your control was never there surely
Your drive's fading
Always waiting
For someone to show the way

He said, "all good things in moderation" certainly
While he suffers on the inside silently
Fighting death
Fighting pain
Just for his selfish gain
Neither his body nor his mind will remain

Wake to confusion
Under much delusions
Another day like this is too much
This is the end now
Absolutely, but how?
Cast away, abandoned by the world he knows, so he pleas
"Will you help me?"

He said, "all good things in moderation" certainly
While he suffers on the inside silently
Fighting death
Fighting pain
Just for his selfish gain
Neither his body nor his mind will remain

Drowning out...
All the clout...
Held up by his doubt...
Maybe some day he'll return
To what was left behind
Fix what was broken and
Left him blind
Pushed to the limits of his sanity
Forget dependency
Forget the beast of fatality

He said, "all good things in moderation" certainly
While he suffers on the inside silently
Fighting death
Fighting pain
Just for his selfish gain
Neither his body nor his mind will remain
External links
Edit
| | |
| --- | --- |
| | Lyrics |
| | |
| --- | --- |
| | Downloads |