Ad blocker interference detected!
Wikia is a free-to-use site that makes money from advertising. We have a modified experience for viewers using ad blockers

Wikia is not accessible if you've made further modifications. Remove the custom ad blocker rule(s) and the page will load as expected.
This song article is lacking a proper background. You can help by adding one! The relevant section in the Song Article Guideline is a good starting point, and this blog post may also be helpful. We apologize for the inconvenience this may cause in the meantime.

Song pages lacking proper backgrounds are automatically sorted into this category.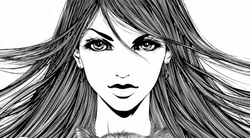 Song title
"Happiness"
Uploaded October 21, 2014, with 3,000+ views
Singer(s)
Mew
Producer(s)
Hidaomari (music, lyrics)
Ryuji Otani
Links
YouTube Broadcast
Background
Edit
"
Today is 3rd anniversary of vocaloid 3 Mew, so I made this song for her.

Mew belongs to Yamaha and Miu Sakamoto. Song (music/lyrics) belongs to me. Illustration: Ryuji Otani

Happy birthday, dear Mew! /reupload/

"
"Happiness" is an original song by Hidaomari featuring Mew.
Japanese (日本語歌詞)
Romaji (ローマ字)
10月21日. 今日、私はHAPPYでなければなら
juugatsu nijuuichi nichi. kyou, watashi wa HAPPY denakereba nara
HAPPYは面白いです, HAPPYは美しいです
HAPPY wa omoshiroidesu. HAPPY wa utsukushīdesu
HAPPY - 何か、私が持っていないこと
HAPPY - nanika, watashi ga motte inai koto


死にたくない. 生きたいしないで
shinitakunai. ikitai shinaide
ただが存在。未生活。
tada ga sonzai. mi seikatsu.
私の言葉は空のフレーズです。
watashi no kotoba wa sora no fureezu desu.
誰も私の考えを必要としない
dare mo watashi no kangae o hitsuyou to shinai


私は世界に住んでしたい
watashi wa sekai ni sundeshitai
どこすべてが安らかに住んでる
doko subete ga yasuraka ni sunderu
結局のところ、
kekkyokunotokoro
あなたはヒトから唯一のHAPPYを得ることが
anata wa hito kara yuiitsu no HAPPY o eru koto ga


人生で任意の日. 今日、私はHAPPYでなければなら.
Jinsei de nin'i no hi. kyou, watashi wa HAPPY de nakereba nara
HAPPYは退屈だ. HAPPYは醜いです
HAPPY wa taikutsuda. HAPPY wa minikuidesu
HAPPY - 何か、私が持っているしたいのか
HAPPY - nanika, watashi ga motte iru shitai no ka


10月21日. 今日、私はHAPPYでなければなら
juugatsu nijuuichi nichi, kyou, watashi wa HAPPY de nakereba nara
HAPPYは面白いです, HAPPYは美しいです
HAPPY wa omoshiroidesu. HAPPY wa utsukushii desu
HAPPY - 何か、私が持っていないこと
HAPPY - nanika, watashi ga motte inai koto


HAPPY! HAPPY! HAPPY! 幸せ!
HAPPY! HAPPY! HAPPY! shiawase!
それに値するなければならない
sore ni ataisurunakereba naranai
HAPPY! HAPPY! HAPPY! 幸せ!
HAPPY! HAPPY! HAPPY! shiawase!
失うのはそう簡単
ushinau no wa sou kantan
HAPPY! HAPPY! HAPPY! 幸せ!
HAPPY! HAPPY! HAPPY! shiawase!
私に奇跡に未知
watashi ni kiseki ni michi
幸せ!
shiawase!
それを見つけたい
sore o mitsuketai
External links
Edit
| | |
| --- | --- |
| | Lyrics |