This song article is lacking a proper background. You can help by adding one! The relevant section in the Song Article Guideline is a good starting point, and this blog post may also be helpful. We apologize for the inconvenience this may cause in the meantime.

Song pages lacking proper backgrounds are automatically sorted into this category.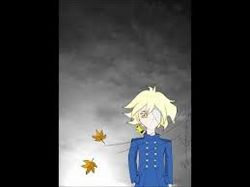 Song title
"Lonely Beast"
Uploaded August 30, 2012, with 300+ views
Singer(s)
OLIVER
Producer(s)
ImprovisedLiving
Links
YouTube Broadcast (unavailable)

Background
Edit
"Lonely Beast" is an original song by ImprovisedLiving featuring OLIVER.
This song is based off Beauty and the Beast.
This song is no longer available.
In a castle far away,
There lives a beast so lonely.
He's waiting for a maiden fair.
He's waiting for his Beauty.

Step, by fateful step,
she'll make her way
to his dark castle
and by his side she'll stay.

He needs someone who loves.
Beauty break the spell.
His wrath, you alone can quell.
He'll show that he loves you.

Go into his arms
He'll keep you safe,
keep you from harm.

He wants a girl
To take his hand.
Call him from his deepest fears.
help him up, help him to stand.

The beast is weary
of all the pain and shame,
that life has cursed him with

Go into his arms.
He'll keep you safe,
keep you from harm.

Could you love a beast like me
this truly awful monster,
or will you turn and flee?

Could you love a boy like me?
A truly awful monster.
Won't you set me free?

Vocalizing

I need someone to love.
Beauty will you come here?
I need you
I want you near.

I'll show that I love you.
Come into my arms.
I'll keep you safe,
keep you from harm.
External links
Edit
| | |
| --- | --- |
| | Lyrics |
Ad blocker interference detected!
Wikia is a free-to-use site that makes money from advertising. We have a modified experience for viewers using ad blockers

Wikia is not accessible if you've made further modifications. Remove the custom ad blocker rule(s) and the page will load as expected.