This song article is lacking a proper background. You can help by adding one! The relevant section in the Song Article Guideline is a good starting point, and this blog post may also be helpful. We apologize for the inconvenience this may cause in the meantime.

Song pages lacking proper backgrounds are automatically sorted into this category.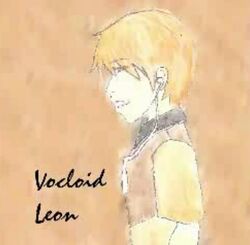 Song title
"PHANTOM"
Uploaded September 22, 2008, with 1,100+ views
Singer(s)
LEON
Producer(s)
Lirana (music, lyrics)
Links
Niconico Broadcast
Background
Edit
"PHANTOM" is an original song by Lirana featuring LEON.
(System now initialized)

I'm here inside you
inside your reflection
here me side, watch me fly
I'm a dove in the sky

Face to face, hands with hands
we're alike through our eyes
OO-OOh

When you see through the mirror
does my heart appear?
when I breathe with regrets
does your heart sigh with sadness?

(come to me in the world of)
(where dreams belong)

(where dreams belong)

(come to me in the world of)
(where dreams belong)

Call my name through the fogs
Lead me out from the maze
Hold me in your chest
you are the moon that shades!
External links
Edit
| | |
| --- | --- |
| | Articles |
| | |
| --- | --- |
| | Lyrics |
Ad blocker interference detected!
Wikia is a free-to-use site that makes money from advertising. We have a modified experience for viewers using ad blockers

Wikia is not accessible if you've made further modifications. Remove the custom ad blocker rule(s) and the page will load as expected.