Ad blocker interference detected!
Wikia is a free-to-use site that makes money from advertising. We have a modified experience for viewers using ad blockers

Wikia is not accessible if you've made further modifications. Remove the custom ad blocker rule(s) and the page will load as expected.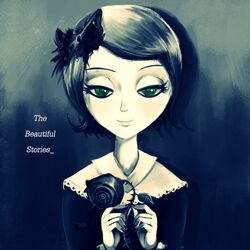 Song title
"Red Flag"
Uploaded December 9, 2012
Singer(s)
SONiKA
Producer(s)
AdyS (music, lyrics)
Shadman (illust)
Links
Background
Edit
Red Flag is an original song by AdyS. It is a album only song featured in the album, The Beautiful Stories.
Here we go,
Protecting the days of our life.
They are here,
They gonna get rid of us.
NO!
We not gonna let them take our lives,
Our future.
Nothing can be stolen from us.
NO!
Greedy species,
Superior, undefeatable
Bullshit!
You think your pride gonna save you,
What?
What, you have some issues with me right now?
Take a seat,
Let's have an inevitable debates of revolution.

Yeah, let's talk about your senseless actions
And your act of putting us into repression.
Why are you disgusted by our presence?
Have you never heard of mutual interaction?
Well, maybe it's more like commensalism
But
Don't you see we came in peace?
What have we done
That you're really desperate?
What have we done?
The hatred is controlling your mind.

I put down my weapons to be free.
I put down my weapons to be free.
I put down my weapons to be free.
I put down my weapons to be free.

Search and destroy.
The hope's in the edge of extinction.
Everything destroyed.
Unnecessary tension.
Deadly toxic.
Pest classification.
Say it again.
Are we that detrimental to you?
Well,
If only you never had to destroy us,
Our instinct would never get the best of us.
We could avoid this sort of competition.
Peaceful symbiosis would be more than just a dream.

I put down my weapons to be free.
I put down my weapons to be free.
I put down my weapons to be free.
I put down my weapons to be free.

I put down my weapons to be free.
I put down my weapons to be free.
I put down my weapons to be free.
I put down my weapons to be free.

I put down my weapons to be free.
I put my trust on you, we could be free.

I put down my weapons to be free.
I put my trust on you, we could be free.

I believe we can get along together.
I believe the freedom is in our hands.
I believe we don't have to fight for this.
I believe we could be free...

I put down my weapons to be free.
I put my trust on you, we could be free.

I put down my weapons to be free.
I put my trust on you, we could be free.

I believe we can get along together.
I believe the freedom is in our hands.
I believe we don't have to fight for this.
I believe we could be free...

We could be free.. (BULLSHIT!)

(Lalala...)
External links
Edit
| | |
| --- | --- |
| | Articles |
| | |
| --- | --- |
| | Downloads |