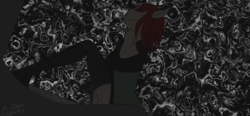 Song title
"Satisfaction"
Uploaded November 25, 2014, with 60+ views
Singer(s)
AVANNA
Prima (backup)
Producer(s)
A. Maya (music, lyrics, art)
Links
YouTube Broadcast
Background
Edit
"
Another song from my next album, Candles. The album will be available for free on January 3, 2015.
"
 

— A. Maya
Satisfaction is an or original song by A. Maya featuring AVANNA. This song is featured in A. Maya's album, Candles.
Isn't it enough that you make me happy?
No...
It is never enough;
You want these things that I
Cannot give
You want me to take the fall for your sins

And I will fall...

Chant your name
Whenever I'm afraid and imagine you
Telling me that I'm okay,
But I am
Alone, save for the shadows -
Hallucinate
I beg someone save me but I'm
(I'm alone)

Hold my hand when you feel at ease,
Leave me once the shadows arise
You never loved me; I couldn't
Give you what you wanted

But

Still, I want you
And I wanted to be
Your happiness
And your
Beginning and your end -
I just
Wanted you to love me the way I loved you
Just tell me that you love me,
But I know
I never meant a thing, now hallucinate
That you'll save me, save me, save me, save me

I wanted you to love me
The way I loved you...

Isn't it enough that you make me happy?

No...

It is never enough
External links
Edit
| | |
| --- | --- |
| | Downloads |
Ad blocker interference detected!
Wikia is a free-to-use site that makes money from advertising. We have a modified experience for viewers using ad blockers

Wikia is not accessible if you've made further modifications. Remove the custom ad blocker rule(s) and the page will load as expected.