This song article is lacking a proper background. You can help by adding one! The relevant section in the Song Article Guideline is a good starting point, and this blog post may also be helpful. We apologize for the inconvenience this may cause in the meantime.

Song pages lacking proper backgrounds are automatically sorted into this category.
©

Notice:

This song is no longer available publicly; the original upload has been ceased by the Producer. Take caution with reprints as the Producer can still claim copyright infringement.

The Vocaloid Wiki does not have a policy on lyrical contents or themes no longer being available from its original source, however, it attempts to follow the Wikia TOU, the Author must contact Administrators or Wikia Staff for such concerns.
For further discussion see Thread:107893. Ceased songs are automatically sorted into this category.

©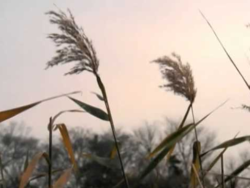 Song title
"Soldier"
Uploaded September 8, 2013, with 1,000+ views
Singer(s)
galaco
Producer(s)
Ehamikku
Links
Niconico Broadcast (unavailable)

Background
Edit
"Soldier" is an original song by Ehamikku featuring galaco.
Japanese (日本語歌詞)
Romaji (ローマ字)
風誘い 花舞う
kaze sasoi hana mau
峠を越え 便りが
touge o koe tayori ga
法の華に のるらむ
houno hana ni norura mu
祈りはただ たなびく
inori wa tada tanabiku
来たる春は 名ばかり
kitaru haru wa nabakari
いかにとやせん
ikani to yasen
夜は憂し
yoru wa ushi


つくしのまごころは
tsukushi no ma gokoro wa
人たるもののつとめと
hitotaru mono no tsutometo
聞けば急かるる想い
kikeba seka ruru omoi
白き襷 戦士よ
shiroki tasuki senshi yo
昼と夜が出会えば
hiruto yoru ga deaeba
許されぬ愛と知れ
yurusare nu ai to shire
袂分かつそのとき
tamoto wakatsu sono toki
夢あきらめ叶える
yume akiramekanaeru


月と星影ひそめ
tsuki to hoshikage hisome
雪が消え 消えのこる
yuki ga kie kienokoru
雄々しきみたま いずこ
ooshi kimi tama izuko
われのもとへ帰らん
ware no moto e kaeran


われのもとへ帰らん
ware no moto e kaeran
External links
Edit
| | |
| --- | --- |
| | Articles |
| | |
| --- | --- |
| | Lyrics |
Ad blocker interference detected!
Wikia is a free-to-use site that makes money from advertising. We have a modified experience for viewers using ad blockers

Wikia is not accessible if you've made further modifications. Remove the custom ad blocker rule(s) and the page will load as expected.