The following article is still a work in progress and being improved for the benefit of all visitors. Please bear with us while improvements are being made, and as soon as an editor is available to do so assume good faith until the edits are complete. For information on how to help, see the manual of style guideline. We apologize for the inconvenience this may cause in the meantime.

Work-in-progress pages are automatically sorted into this category.
Synthesizer V (commonly shortened to SynthV) is a vocal synthesizer created and developed by Kanru Hua. It is currently available on both Windows and Linux systems. The software is available in English, Japanese, Chinese, and Korean. Synthesizer V is still a tech demo. The official full release of the engine is unknown.
It was first previewed in 2017. According to the developers, the project is a product of 7 years of work and is the fifth revision.
It was made available for download in 2018 with the first vocal "Eleanor Forte", both downloadable for free. Chinese and Japanese vocals are in production. More languages and dialects are planned.
Synthesizer V is said be easy to use by many users. It has also been noted that the raw vocal sounds good. What makes Synthesizer V distinct from other vocal synthesizers is its tension parameter that changes the power of the vocal, making it easier to go from strong to soft making it have less of a need for multiple voicebanks to express feelings or different tones. The vibrato has also been noted to be easy to add with little need to edit it like other programs, like VOCALOID or CeVIO Creative Studio.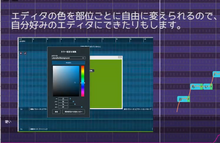 Though Synthesizer V comes with the default black and green, or blue skin, it can be customized.
Demonstrations
Edit
| | |
| --- | --- |
| SILENCE (Eleanor Forte) | YouTube |
| 雖然歌聲無形(Remake Ver.)(MAN-F1) | YouTube |
| Butterfly/Kaera Kimura (JA-F1) | YouTube |
| Unveiling Synthesizer V, the New Virtual Singer Software (Eleanor Forte, JA-F1, MAN-M1, MAN-F1) | YouTube |
Vocalists
Edit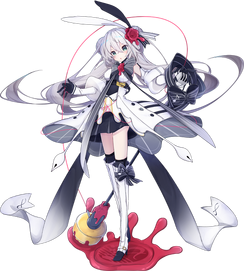 Eleanor Forte エレノア フォルテ(formerly known as ENG-F1) was the first American English vocal and the first vocal overall to be released for Synthesizer V. Her first name, "Eleanor", has the meaning of light or bright with a sense of nobility, and her last name, "Forte", has the meaning of strength and references the musical dynamic, forte, which literally translates to loud.

The sealing wax and tied ribbon on the design are inspired by hand-written letters. The thread around her pinky is inspired by the red thread of fate, that indicates that if two people are connected by a red thread they are destined to meet each other. Her dress is inspired by dip-pens.

Despite being a virtual singer, Eleanor has an interest in antiques. She is described to be honest, endeavoring, and to have an unwavering sense of morality.
---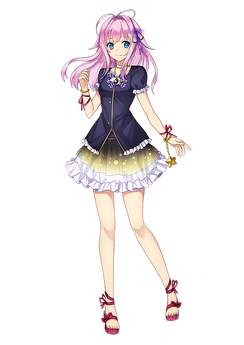 Yamine Renri 闇音レンリ is a Japanese female vocal released previously for UTAU. She has since been released for Synthesizer V. Her download can be obtained from her own Japanese website instead of the Synthesizer V downloads.[1]
---
MAN-M1 - Chinese (Mandarin) male vocal
---
MAN-F1 - Chinese (Mandarin) female vocal
---
JA-F1 - Japanese female vocal
External Links
Edit
References
Edit