"Take Me Down" redirects here. For other uses, see Take me down (disambiguation).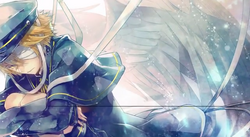 Song title
"Take Me Down"
Uploaded May 08, 2013, with 26,701+ views
Singer(s)
OLIVER
Producer(s)
AdyS (music, lyrics)
Lellia (illust)
Links
YouTube Broadcast
Background
Edit
"
I've been pretty inactive lately, life gets busier because of my internship, even this song was made when I was going to work with train. But I will still keep posting stuff of course. I'm thinking of making an oliver album this time, but I haven't planned anything yet. Well, I have some WIPs I made in train...lol I found that there's a lot of inspirational stuff around me while I'm in the train.
"
 

— AdyS
Silently
It's coming to me
Lost in this dream
Lost in this city

Lost in this shadow
I try to believe
I try to ignore it
Cause it isn't real

But why should i care
I shouldn't be there
I'm walking on water
I run out of air

And i can't remember
The promise you made
But we never met
And you never cared

I made a mistake so you can just take me down
I broke it apart so you can just take me down
I made you suffer so you can just take me down
I made you cry so you can just take me down

I've tried to forget it
The anomaly
Derivatives
Edit
MIRIAM's Cover
External links
Edit
| | |
| --- | --- |
| | Official |
| | |
| --- | --- |
| | Downloads |
Ad blocker interference detected!
Wikia is a free-to-use site that makes money from advertising. We have a modified experience for viewers using ad blockers

Wikia is not accessible if you've made further modifications. Remove the custom ad blocker rule(s) and the page will load as expected.