©

Notice:

This song is no longer available publicly; the original upload has been ceased by the Producer. Take caution with reprints as the Producer can still claim copyright infringement.

(Due to the producer involved, the validity of this song has been questioned. It is present on the wiki for archive purposes.) The Vocaloid Wiki does not have a policy on lyrical contents or themes no longer being available from its original source, however, it attempts to follow the Wikia TOU, the Author must contact Administrators or Wikia Staff for such concerns.
For further discussion see Thread:107893. Ceased songs are automatically sorted into this category.

©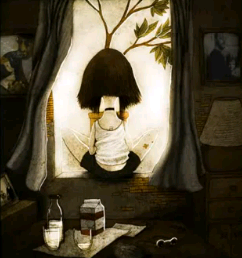 Song title
"Te Extraño"
Uploaded February 1, 2012, with 2,700+ views
Singer(s)
Bruno and Clara
Producer(s)
Ulises Montiel Cuevas (aka Keitaro16x) (music, lyrics)
Links
YouTube Broadcast
Background
Te Extraño is an original Bruno and Clara song.
Lyrics
Singer + Color
Bruno

Blue

Clara

Red

Both
Black
Te Extraño (Te Extraño)
Tu amor, la dulce tentación (la tentación)
Que yo sentía hacia ti todos los días de amor

Se acabo
No por favor no me digas adiós (No quiero)
Que me rompes el corazón (dejarte ir)
Aun te amo y nunca lo dejare de hacer
No mientas mas y es que la distancia (no importa)
engaña el corazón (no sera así)

Todo se nubla en mi historia de amor es mejor decir adiós (no por favor)
Te prometo que no (no puedes)
Me olvidare de los dos (seguir así)
Aun te amo y nunca lo dejare de hacer
Es mejor decir adiós te quiero pero no podre amarte

External links
Ad blocker interference detected!
Wikia is a free-to-use site that makes money from advertising. We have a modified experience for viewers using ad blockers

Wikia is not accessible if you've made further modifications. Remove the custom ad blocker rule(s) and the page will load as expected.