Ad blocker interference detected!
Wikia is a free-to-use site that makes money from advertising. We have a modified experience for viewers using ad blockers

Wikia is not accessible if you've made further modifications. Remove the custom ad blocker rule(s) and the page will load as expected.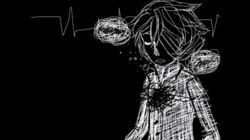 Song title
"Tendrils Of Tenebrae"
Uploaded October 6, 2014, with 17,000+ views
Singer(s)
OLIVER
Producer(s)
Steampianist (music, OLIVER tuning)
Kooky_Burrow (lyrics, art, music)
Links
YouTube Broadcast
Background
Edit
"
A song about Depression and The Inevitable Demise of the "self"

So i decided to upload this full version in youtube so people can know its finally done and its available in NG and soundcloud. i was going to wait for the MV but i realized Animation takes a while so like Dysmorphiac the MV will be to follow :D enjoy and have a nice day also you can probably notice im getting lazy to put in lyrics in the video....

"
 

— Author's comment
Steampianist's 5th work using OLIVER. The song is about depression and the inevitable demise of the "self" as said by Steampianist himself. The song is featured in the album, Assorted Vocanuts.
Preceding versions
Edit
New Oliver Song Teaser + Lyricist Kooky Burrow

| | |
| --- | --- |
| Featuring | OLIVER |
| Author(s) | Steampianist (Music), Kooky Burrow (Art, lyrics) |
| Category | Teaser |
Falling, I'm falling.
This despair is taking over me.
I can't breathe, Oh I can hear voices
Inside my head.

These voices, They just won't leave my head,
"Don't worry, We'll help you through," They said.
Can I really go on with this madness inside?
I'm stuck with my inner monster's pride.

I'm plummeting into darkness,
No light to be found.
Please help.

Forsaken, I dwell inside my room.
Forget me, I won't be myself, soon.
This is my slow descent
Into black-born despair.

But somehow, I just no longer care.

Enveloped in total darkness.
I can't even breathe.
Help me.

My lost sanity is out of my reach.
Where's the future?
There's no future.
I've nowhere to go.

Somewhere deep inside
this black heart of mine,
I am calling, I am screaming
for the Salvation of Nothingness.

My lost sanity is out of my reach.
Where's the future?
There's no future.
I've nowhere to go.

Somewhere deep inside
this black heart of mine,
I am calling, I am screaming
for the Salvation of Nothingness.

I am trapped inside
this black heart of mine,
I am screaming, I am calling
for the Salvation of my-
External links
Edit
| | |
| --- | --- |
| | Downloads |