!

Warning:

This song contains explicit lyrics and themes (

Sexual themes

); it may be inappropriate for younger audiences.

The Vocaloid Wiki does not have a policy on lyrical content or theme; however, it attempts to follow the Wikia TOU.
For further discussion see Thread:68883. Explicit songs are automatically sorted into this category.

!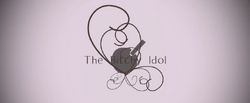 Song title
"The B♥chy Idol"
Uploaded June 3, 2015, with 300,000+ views
Singer(s)
Luo Tianyi
Producer(s)
Wugui (compose, arrange)
Guozhi Liangcai (lyrics)
Aipi Xiong (tuning)
Haiya (illustrator)
Eloi (video editor)
Links
YouTube Broadcast (reprint, subbed, age-restrictions)
bilibili Broadcast

Background
Edit
"The B♥chy Idol" is an original Luo Tianyi song. In it, the idol is a young boy who plays an alluring game with men to become famous, teasing them as an innocent young girl or as a "toxic", alluring, and sexy woman.
The song has hit over 100,000 views on bilibili.
Chinese (中文歌词)
Pinyin (拼音)
舞台下狂浪的声潮
wutai xia kuang lang de sheng chao
这炽热温度受不了
zhe chire wendu shou buliao
聚光灯融化皮肤粘连汗水暧昧甩不掉
juguangdeng ronghua pifu zhanlian hanshui aimei shuai bu diao
只属于午夜的玩笑
zhi shuyu wuye de wanxiao
摘除了思考 随着我摇
zhai chule sikao suizhe wo yao


再装腔作势的吟叫
zai zhuangqiangzuoshi de yin jiao
再漫不经心的媚调
zai manbujingxin de mei diao
闭上你肮脏的眼和嘴渗入带毒的香料
bi shang ni ang zang de yan he zui shenru dai du di xiangliao
在暴风骤雨中颠倒
zai baofengzhouyu zhong diandao
将额发轻撩 拉扯引线让你为我烧
jiang e fa qing liao lache yinxian rang ni wei wo shao


被怎么样精心打造
bei zenme yang jingxin dazao
可爱清新还是风骚
ke'ai qingxin haishi fengsao
所有口味任你挑
suoyou kouwei ren ni tiao
我才不是强颜欢笑
wo cai bushi qiangyan huanxiao
分贝伴随兴致升高
fenbei bansui xingzhi sheng gao
勾起吊带袜的一角
gou qi diaodai wa de yijiao
女孩女王或女妖
nühai nüwang huo nü yao
下一曲就让你来揭晓
xia yi qu jiu rang ni lai jiexiao


按掉你电话
an diao ni dianhua
专心点嘛
zhuanxin dian ma
不乖要惩罚
bu guai yao chengfa
清甜的花
qing tian de hua
丢掉自我吧
diudiao ziwo ba
看着我嘛
kanzhe wo ma
放空的刹那
fangkong de chana


目空一切的偶像
mukongyiqie de ouxiang
为贞洁立着牌坊
wei zhenjie lizhe paifang
麦克风后的红唇
maikefeng hou de hong chun
曾为谁纵情合张
ceng wei shei zongqing he zhang
快活流连风月欢场
kuaihuo liulian fengyue huan chang
鼓噪是唯一营养
guzao shi weiyi yingyang
原始律动的巨响
yuanshi lüdong de ju xiang
全当作给我的赞赏
quan dang zuo gei wo de zanshang


自命清高的偶像
ziming qinggao de ouxiang
总被包围在中央
zong bei baowei zai zhongyang
水蓝色薄纱裙摆
shui lan se bo sha qun bai
曾为谁掀起波浪
ceng wei shei xianqi bolang
回应爱慕误会一场
huiying aimu wuhui yi chang
我只是遵从心想
wo zhishi zuncong xin xiang
桃色弥漫的胸腔
taose miman de xiongqiang
空出一半的床
kong chu yiban de chuang
算给你的褒奖
suan gei ni de baojiang


把我捧作你的信仰
ba wo peng zuo ni de xinyang
今夜是否难耐心痒
jinye shifou nan naixin yang
弱者总是在台下
ruozhe zong shi zai tai xia
我要把我贱相高唱
wo yao ba wo jian xiang gao chang
献出奴态装模作样
xian chu nu tai zhuangmuzuoyang
只想将你滋味饱尝
zhi xiang jiang ni ziwei baochang
请你尽意地搅拌
qing ni jin yidi jiaoban
就烂作碎片又何妨
jiu lan zuo suipian you hefang


深和浅 两厢情愿
shen he qian liangxiang qingyuan
快与慢 在交缠
kuai yu man zai jiao chan
苦或甜 我说了算
ku huo tian wo shuole suan
睁开眼 再一遍
zheng kai yan zai yibian
不一定 给出答案
bu yiding gei chu da'an
但会让 你服帖
dan hui rang ni futie
认真点 别再试探我底线
renzhen dian bie zai shitan wo dixian


目空一切的偶像
mukongyiqie de ouxiang
为贞洁立着牌坊
wei zhenjie lizhe paifang
麦克风后的红唇
maikefeng hou de hong chun
曾为谁纵情合张
ceng wei shei zongqing he zhang
快活流连风月欢场
kuaihuo liulian fengyue huan chang
鼓噪是唯一营养
guzao shi weiyi yingyang
原始律动的巨响
yuanshi lüdong de ju xiang
全当作给我的赞赏
quan dang zuo gei wo de zanshang


自命清高的偶像
ziming qinggao de ouxiang
总被包围在中央
zong bei baowei zai zhongyang
水蓝色薄纱裙摆
shui lan se bo sha qun bai
曾为谁掀起波浪
ceng wei shei xianqi bolang
回应爱慕误会一场
huiying aimu wuhui yi chang
我只是遵从心想
wo zhishi zuncong xin xiang
桃色弥漫的胸腔
taose miman de xiongqiang
空出一半的床
kong chu yiban de chuang
算给你的褒奖
suan gei ni de baojiang


舞台下狂浪的声潮
wutai xia kuang lang de sheng chao
这炽热温度受不了
zhe chire wendu shou buliao
聚光灯融化皮肤粘连汗水暧昧甩不掉
juguangdeng ronghua pifu zhanlian hanshui aimei shuai bu diao
只属于午夜的玩笑
zhi shuyu wuye de wanxiao
摘除了思考 随着我摇
zhai chule sikao suizhe wo yao


再装腔作势的吟叫
zai zhuangqiangzuoshi de yin jiao
再漫不经心的媚调
zai manbujingxin de mei diao
闭上你肮脏的眼和嘴渗入带毒的香料
bi shang ni ang zang de yan he zui shenru dai du di xiangliao
在暴风骤雨中颠倒
zai baofengzhouyu zhong diandao
将额发轻撩 让你为我烧
jiang e fa qing liao rang ni wei wo shao


吮吸这发情的药
shunxi zhe faqing di yao
快要把身体点着
kuaiyao ba shenti dianzhe
价码早就贴了标
jiama zao jiu tiele biao
占有我吧这一秒
zhanyou wo ba zhe yi miao
水蛇一般扭动的腰
shuishe yiban niu dong de yao
在应和谁的征召
zai ying he shei de zhengzhao
万丈光芒的牌坊
wan zhang guangmang de paifang
都不如此刻重要
dou buru cike zhongyao


别谈什么自命清高
bie tan shenme ziming qinggao
目空一切最无聊
mukongyiqie zui wuliao
镜头以外皆可抛
jingtou yiwai jie ke pao
不过是博君一笑
buguo shi bo jun yixiao
百媚千娇手舞足蹈
bai mei qian jiao shouwuzudao
都是幻想的浮泡
dou shi huanxiang de fu pao
占有我吧这一秒
zhanyou wo ba zhe yi miao
清醒后再回味
qingxing hou zai huiwei
最后一次拥抱
zuihou yici yongbao
External links
Edit
| | |
| --- | --- |
| | Articles |