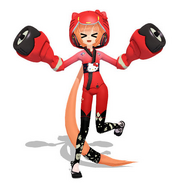 Hi! I'm Ichigo-Chan, and I love vocaloid and UTAU. I love all vocaloids except for Leon, Lola, and Miriam. They're too old for me. (Sorry Zero-G....)
I also love anime like Lucky Star, Ouran High School Host Club, Shugo Chara, Sailor Moon, and more!
I have no UTAUs or Vocaloids. I do have MikuMikuDance and Step Mania, though.
I love Wikis!
Ad blocker interference detected!
Wikia is a free-to-use site that makes money from advertising. We have a modified experience for viewers using ad blockers

Wikia is not accessible if you've made further modifications. Remove the custom ad blocker rule(s) and the page will load as expected.