Ad blocker interference detected!
Wikia is a free-to-use site that makes money from advertising. We have a modified experience for viewers using ad blockers

Wikia is not accessible if you've made further modifications. Remove the custom ad blocker rule(s) and the page will load as expected.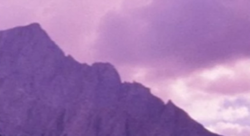 Song title
Spanish: "VUELA"
English: "FLY"
Uploaded May 18, 2014, with 340+ views
Singer(s)
MAIKA
Producer(s)
brayan montealegre
Links
YouTube Broadcast
Background
Edit
VUELA is an original song by Brayan Montealegre featuring MAIKA. The song was entered in the MAIKA Original Song Contest.
Spanish
English
Camino en el tiempo
Walk in time
Siento mi alma al fuego
I feel my soul fire
Creo que te ame
I think you'll love


Te juro no entiendo
I swear I do not understand
Que siento aquí dentro
I'm in here
Solo veo en ti luz
Only light I see in you


La gente no soporta
People do not support
Que tuyo es mi carazón……
That my heart is yours……


Vuela
Fly
(no sé qué es correcto)
(not correct)
Sueña
Dream
(mi mundo va replete)
(my world is filled)
De sueño y anhelos
Sleep and dreams
Que el mundo matría
That the world would kill
Si se llega a enterar
If it finds out


Fumo suspiros míos
Smoke my sighs
Lanzados por mirarte
Launched by looking at you
No resistí la tentación
Potential increase


La luna me traiciona
The moon betrays me
Dijo a las estrellas
He said the stars
Que lo prohibido hago acá
I banned it here


Lentamente por ti
Slowly by you
Me alejo de aquí
I lay here
Y un beso de ti
And kiss you
(me eleva al cielo y...,)
(elevates me to heaven…,)


Vuela
Fly
(no sé qué es correcto)
(not correct)
Sueña
Dream
(acaba la batalla)
(end battle)
De ver que es correcto
To see what is right
Sigo el amor x tì yo
I still love you x
Aunque sea ilegal
Although it is illegal


Acaba el cielo
Ends heaven
Acaba luces
Ends lights
Pero sigue aquí el carazón
But the heart is still here
Acaba el sueño
Ends sleep
Acaba el tiempo
Running out of time
Pero te voy a amar más, más, más
But I'm gonna love you more, more, more


Acaba el cielo
Ends heaven
Acaba luces
Ends lights
Pero sigue aquí el carazón
But the heart is still here
Acaba el sueño
Ends sleep
Acaba el tiempo
Running out of time
Pero te voy a amar más, más, más
But I'm gonna love you more, more, more


Vuela
Fly
(no sé qué es correcto)
(not correct)
Sueña
Dream
(mi mundo va replete)
(my world is filled)
De sueño y anhelos
Sleep and dreams
Que el mundo matría
That the world would kill
Si se llega a enterar
If it finds out


Vuela
Fly
(no sé qué es correcto)
(not correct)
Sueña
Dream
(mi mundo va replete)
(my world is filled)
De sueño y anhelos
Sleep and dreams
Que el mundo matría
That the world would kill
Si se llega a enterar
If it finds out