Home
Talk

100
2,653pages on
this wiki

Welcome to Vocaloid Wiki, a collaborative website about the Vocaloid program and related. The wiki format allows anyone to create or edit any article, so we can all work together to create the site.
There are 2,653 articles and growing.
"
You can't fight progress, no matter how strange it sounds.
"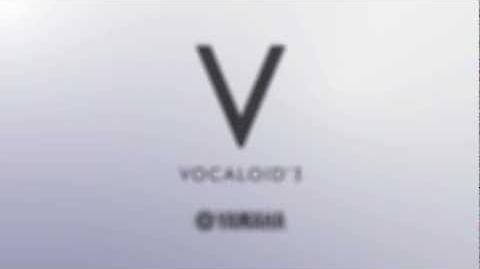 VOCALOID, VOCALOID2 and VOCALOID3 are voice synthesizing applications, they have been commercially sold since 2004 and began from one of the simplest ideas of synthesizing the human vocals for singing. From the start this was never a easy task for the programmers behind the software, but from that beginning to what we have now VOCALOID™ has grown into a synthesizing phenomena who has spawned new musicians, albums, figurines and even concerts.
There are many different VOCALOIDs, such as KAITO, Hatsune Miku and Aoki Lapis who sing in Japanese. Or VOCALOIDs like L♀LA, BIG AL and Avanna who sing in English. As of VOCALOID3 there are now VOCALOIDs like Bruno and Clara who are Spanish, while SeeU is Korean and Luo Tianyi is Chinese.

This wikia is dedicated to the exchanging of information on the VOCALOID™ program and sharing the passion of their music. We like to try and appeal to all VOCALOID fans, both old and new, we do not discriminate against a VOCALOID because of language nor design or even because of its voice. We acknowledge that not everyone will share the same tastes as each other and that their reasons for liking VOCALOID is varied. Please help us maintain our drive to bring information on VOCALOIDs to their fans and help expand our knowledge on VOCALOIDs. All are welcomed to edit freely, all we ask is you refrain from non-productive edits or acts of vandalism and that you be nice to other editors so this Wikia can maintain a safe friendly working environment for all.
VOCALOID Mascot Highlight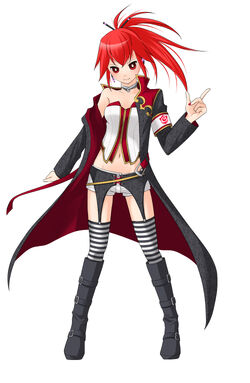 Introducing mascot; CUL
Did you know?
She is voiced by Eri Kitamura?
Originally appeared as the mascot of the show VOCALO Revolution?
Her songs used in the show borrowed the voice of VY1?
Her name is short for "culture" and "Culnoza", a collaborative group organized by Hiroto-P?
Check out the other VOCALOID characters
Official Vocaloid Products
Voicebank vocal library Plug-Ins

Derivative Products

Video Games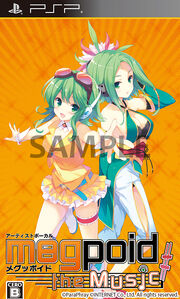 Due for a PSP release set for March 28, 2013, and is the first game starring the Megpoid software.
Information

Tracking new Vocaloid information

Tracking Illustrators

Fan Content

Producer Pages

Song pages & Song lists

Also see
Who is your favorite so far out of ZOLA PROJECT?
Old polls are found in the forums.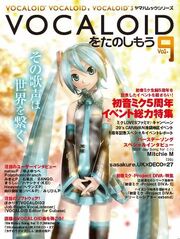 Read more about VOCALOIDをたのしもう
Below is a list of related websites where you will find more on Vocaloid.
---
Top communities;
Popular media hosts;
Popular Blogs;
Record Labels;
Official websites;

To be listed here post your url here
May 23
Nothing is currently known to have happened on this day.
Fact 10
Miku is not holding a leek ("riiki", リーキ); despite popular, misconception she is actually holding a Welsh Onion ("negi", ネギ).
Forum Activity
---